Painting, Fine Art Photography, Sculpture & Print Making
The pressure, the speed and energy of a brushstroke or any sort of applied mark is the second most frustratingly out of reach yet important aspect of pursuit in my work. My aim is to make a work that will evolve with you and your life and not remain static. Although it is usually nature that is the starting point, the subject of a painting, photograph or print is becoming less important and capturing that elusive "essence", that moves us, is what my work is increasingly prioritising.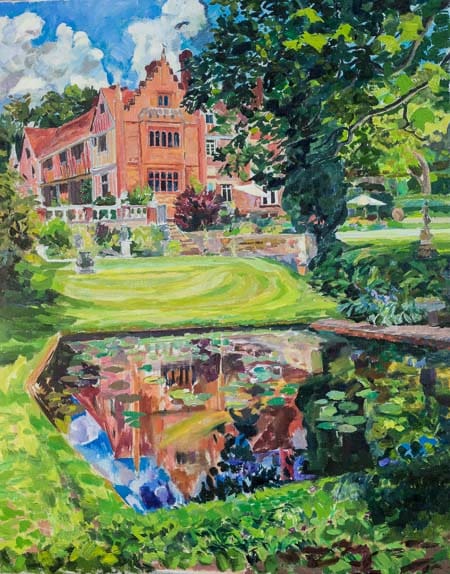 Commission a Work of Art
Clarity of communication between client and Artist is essential to this interesting collaboration. Finding a site, view or subject is of course the collaborative part. I try and work out the best option possible for the space the work is to be placed; in terms of size, colour and medium. Prices are based on size, location, medium and past experience. I can work from photographs and sketches if the commission is for a very large work.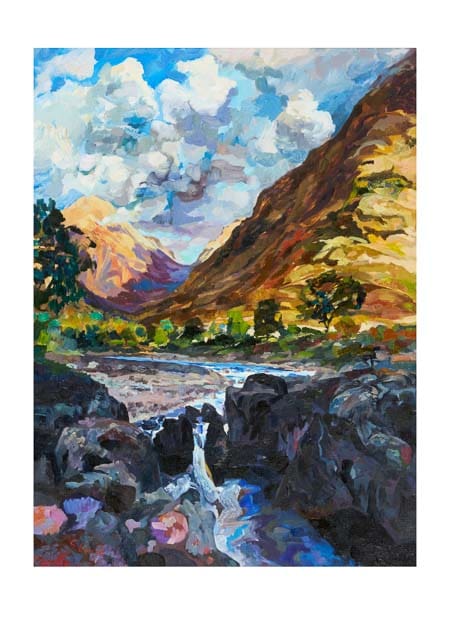 Fine Art Edition Prints
With print technology now so precise, a reproduction based on a scan or a photograph of a painting, printed on Archival paper can demand a degree of hard looking to ascertain originality. It has been great to work with 'Genesis Imaging' in London to produce such fantastic colour matching for the new series of prints. These can be bought directly from the website. Prints are limited editions 1/50 and available size A1 or A2 to include image and cotton white border. All printed on Hahnemuhle Photo Rag Smooth Fine Art Paper 305gsm 100% cotton white.
Equally happy working in the landscape with a canvas tied to the side of his wife's horse lorry, or lying on the ground photographing the reflection in a puddle. Printmaking at the Curwen Press Cambridge or recently making a bronze sculpture, George seems to take an interdisciplinary approach to his work. Recent experiments with Photoshop and the fusing together of painted, drawn and photographic elements seem like an opening well worth pursuing.
Mark Dickens
Contemporary British Artist